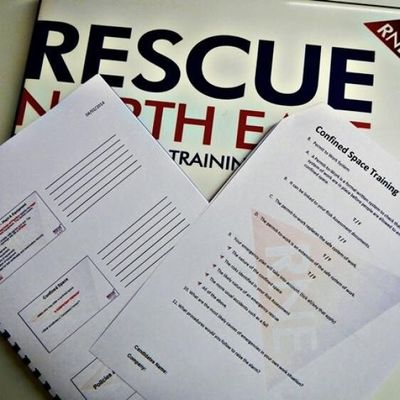 Level 2 Award in Working in Low Risk Confined Space
Confined Space
£228.00
Cost:
£228.00 (£190 + VAT)
Summary
The CABWI Level 2 Award in Working in Low Risk Confined Spaces allows learners to demonstrate the skills and knowledge required by those who need to work in low risk confined spaces as part of their job role.
Qualification Aim:
This competence-based qualification covers the underpinning knowledge and practical skills required to work in low risk confined spaces.
This qualification may be taken by any learner aged 16 or over, although it is recognised that employers may have different age requirements for their employees who work in confined spaces. As the qualification involves practical assessment in a confined space environment, centres must ensure that any learner undertaking the qualification is medically fit, in line with current industry requirements. For the water industry, these requirements can be found in the Water UK Occasional Guidance Note (OGN) – The Classification and Management of Confined Space Entries.
This Level 2 award is part of a suite of CABWI qualifications that are based upon generic national occupational standards for working in confined spaces, which were developed by Energy & Utility Skills and approved in 2020. Learners achieving these competence-based qualifications have been assessed against the national standard in this health and safety critical area.
At all times, those working in confined spaces must work in line with the current confined spaces regulations.
Structure:
The Level 2 Award in Working in Low Risk Confined Spaces contains a single mandatory unit. CSLR2.1 - Working in low risk confined spaces (Y/618/7078)
Duration:
1 Day Course
Prerequisites:
Be physically, emotionally and mentally fit for this type of activity
Qualification valid for:
3 Years (Rescue North East do recommend yearly refresher training)
SKU: 10000-16-4